Nieuws
–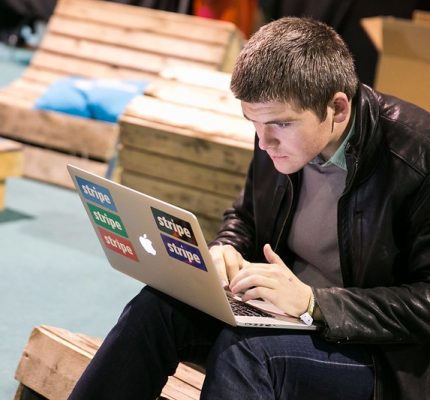 Het betaalbedrijf Stripe begint gesprekken met investeringsbanken die kunnen leiden tot een beursgang volgend jaar.
Dat tekent persbureau Bloomberg op uit bronnen met directe kennis over de gesprekken.
De beursgang kan een grote worden, aangezien Stripe bij de laatste financieringsronde boven de negentig miljard dollar waard was. Insiders zouden hun aandelen nu al aanbieden voor de helft meer.
Het is nog niet duidelijk of Stripe voor een IPO kiest of een zogeheten direct listing. Bij de eerste vindt een emissie plaats, bij de tweede verkopen zittende aandeelhouders hun stukken.
Stripe is een concurrent van Square, Paypal en Adyen. Het bedrijf is elf jaar geleden opgericht door de Ierse broers John (foto) en Patrick Collison.
Foto: Web Summit (cc)