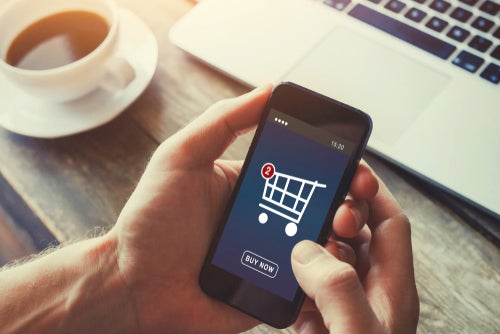 The study called 'Battling Basket Abandonment', conducted on 25 May 2023, demonstrates that millions of shoppers are left frustrated at the online checkout, resulting in one in four potential transactions being abandoned.
In the past 12 months alone, this abandonment trend has amounted to £32bn left at the point of checkout.
The primary culprit behind this loss is the lack of delivery choices offered at the checkout, expensive delivery choices, and delays in delivery times. Delivery expectations are a top priority for consumers across all demographics and play a pivotal role in shaping their purchasing experience. Failing to meet these expectations directly impacts customer acquisition, conversion rates, and repeat purchases.
Currently, consumers expect a minimum of five delivery options, yet pure online non-food retailers are offering less than three on average. This significant gap between expectations and offerings is costing retailers dearly.
A survey of over 100 retailers highlighted that the main obstacles to expanding consumer delivery choices are higher operational costs and the overhead of working directly with multiple carriers.
Why consumers abandon their carts
Delivery-Related Causes of Basket
The study further highlights a disparity in expectations between "digital natives" (consumers under 45) and "digital adopters" (consumers over 45). Younger consumers, particularly those under 45, display a lower tolerance for any friction during the customer journey, readily abandoning their baskets and switching to retail brands that meet their expectations. A striking one in three online journeys for consumers under 45 results in basket abandonment, with these consumers being more willing to pay for delivery options that accommodate their busy and unpredictable buying habits.
Digital natives are considerably more likely to abandon online purchases if expectations are not met
Notably, millennials (aged 25-44) demonstrate the highest willingness to pay for delivery options compared to any other age group. Research shows that 95% of these consumers would be willing to pay for premium delivery services, surpassing the average of 78% across all age groups.
3. Majority of consumers willing to pay for premium delivery services
The study also emphasizes that retailers are aware of the challenges associated with delivery frustrations. Nearly half (45%) of the surveyed retailers stated that expanding delivery options would be the most important area to meet customer expectations. This was followed closely by the desire for free shipping or reduced delivery costs (44%) and faster delivery times.
However, the biggest discrepancy lies in retailers' perception of delivery frustrations compared to consumers' actual concerns, particularly regarding returns. Over a third (35%) of consumers express significant frustration with the returns process, compared to just under a quarter (24%) of retail brands.
A mismatch between retailers and consumers regarding returns
Despite the cost-of-living crisis, consumers are willing to pay retailers to alleviate the frustrations associated with cumbersome returns processes. However, there are notable age differences, with over three-quarters (76%) of consumers under 45 agreeing to pay for a quick and hassle-free returns experience, compared to only 34% of consumers aged over 45.
Despite the cost-of-living- crisis shoppers are eager to pay retailers to reduce the struggles associated with a time-consuming returns process. The study demonstrates that there are considerable disparities by age, with 76% of customers under the age of 45 agreeing to pay for a quick and hassle-free returns experience, compared to just 34% of consumers over the age of 45.
GFS executive board member, Bobbie Ttooulis, said: "The research validates, and more importantly puts a value on, what we've always known to be true; that lack of delivery options results in lost sales at the checkout. In our experience, retailers are well aware of this but struggle to overcome the internal costs and complexities of working with multiple carriers. That's why we're seeing a clear shift away from traditional approaches, with retailers seeking multi-carrier partners to resolve this."
Retail Economics, chief executive, Richard Lim added: "Consumer expectations are higher than ever before. They demand seamless omnichannel shopping experiences, and they show little tolerance towards retail brands that are unable to meet these levels. It's clear that with such a high proportion of online baskets being left abandoned at the point of checkout, retailers need to prioritise offering a range of delivery options to suit their customers' needs if they are to win. With profit margins under so much pressure, they can ill-afford to let precious sales slip through the net from an online proposition that is not fit for purpose in today's fiercely competitive market."